https://www.youtube.com/watch?v=uW3_u7uXJdM
San Antonio, TX Junk Removal
The U.S.A.'s only junk removal and recycling app!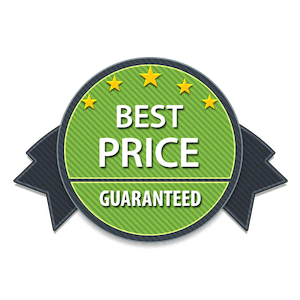 Google Reviews

4.4 Stars Based on 92 Reviews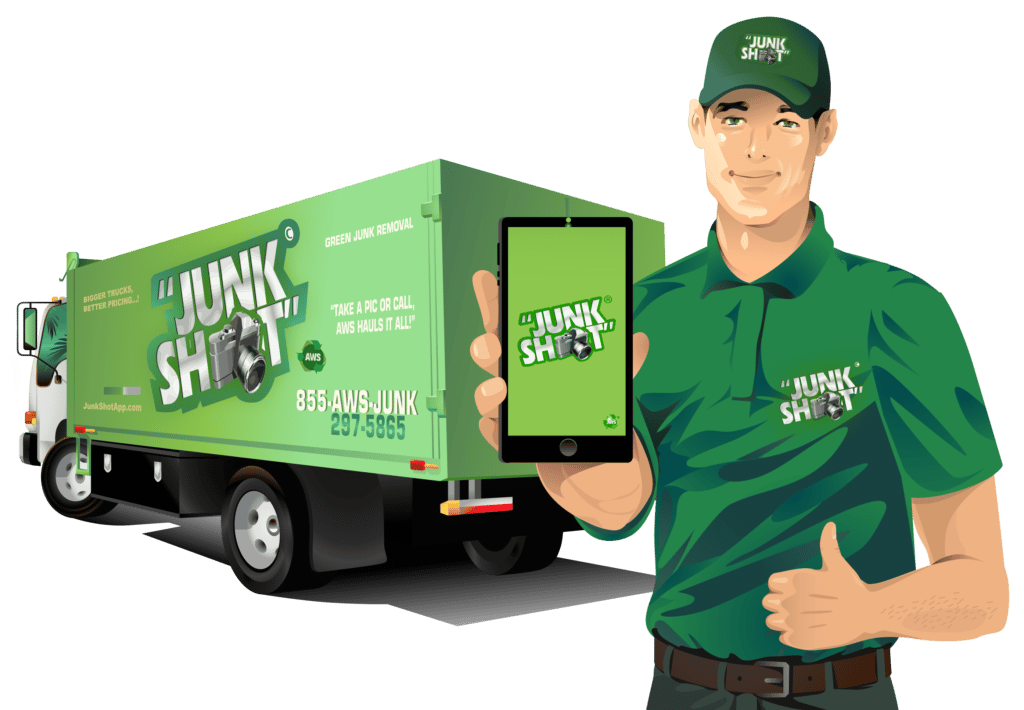 Book Today!
$10 Off Online Booking.
No Credit Card Required.
ENTER POSTAL CODE
Enter your postal code to book your appointment online now!
At Junk Shot, we provide a range of different commercial junk removal services
Welcome to the Junk Shot App Experience!
Don't hesitate to call (210) 672-2742 for an Immediate "Over-the-Phone" Quote, or fill out the Quick Online Form. For the most convenient experience, Download the Free Junk Shot App. The Junk Shot App, allows you to Take a Smartphone Photo/Shot of your Unwanted Junk. The Junk Shot App Team then contacts you with an Immediate, Affordable, Quote. And Schedules a Convenient Removal Date & Time. We are the leaders for Affordable Junk Removal in San Antonio, TX!
BIGGER TRUCKS… BETTER PRICING is another added value we bring our clients. Our Custom Junk Shot Trucks, are comparable to a 20 Yd Dumpster on wheels. We're able to offer more disposal space, for Less money, because we seek to Recycle up to 80% of Collected Material. That's right, you can now Recycle Junk with your iPhone/Android camera. So relax, and allow the Junk Shot App Team to Clear the Clutter from your Life. Saving you Time, Money, & the Planet. Take a Pic, or Call!
Have you been looking for a reliable full-service Junk Removal & Junk Hauling company in the San Antonio, TX area that can haul away your old furniture and other types of junk removal or trash removal from your home or place of business? We service the following areas…
78201
72813
78228
78229
78230
78231
78238
78240
78249
78251
78256
78268
78269
78278
78288
If you don't see your zip code listed, please reach out to see if we can find a solution for your project!
Bigger Trucks, Better Pricing
Volume-based Pricing
Click through our different pricing options below to see the load size.
*Prices include all Labor and Disposal fees. Our team will give you a No-Obligation Price Quote On-site. Some items may require a Surcharge Pricing
| | |
| --- | --- |
| 5 gallon buckets of compound, stucco, adhesive powder | $20.00 |
| Bed bug protective materials | $50.00 per man |
| Boxes for small donatable items (if packaged yourself no surcharge will apply) | $3.00 |
| Bubble wrap | at cost |
| Cast Iron Tub | $100.00  – $150.00 |
| Cinder block | $10.00 |
| Computer Monitor's, CPU's, TV's | $10.00 |
| Concrete (bags) | $20.00 |
| Contractor bags | $1.00/each |
| Copier | $50.00 |
| Drill bits, Saw blades | at cost |
| Freon Appliances (Fridge, A/C's, Dehumidifiers) | $20.00 |
| Furnace/Water Heaters | $100.00 |
| Hot Tubs | $100.00  – $300.00 |
| Miscellaneous dense materials | $10/15 lbs. |
| Paint Cans | $20.00 |
| Piano | $250.00  – $500.00 |
| Pool Table | $100.00  – $400.00 |
| Projection TV | $50.00 |
| Propane Tanks (small & empty) | $5.00 |
| Riding Mowers (with gas and oil drained) | $50.00 |
| Safe | $50.00  – $250.00 |
| Sheet rock (large) | $10.00 |
| Sheet rock (small) | $5.00 |
| Sleeper Sofas | $20.00 |
| Tires | $5.00 |
| Tires w/ Rims | $5.00 |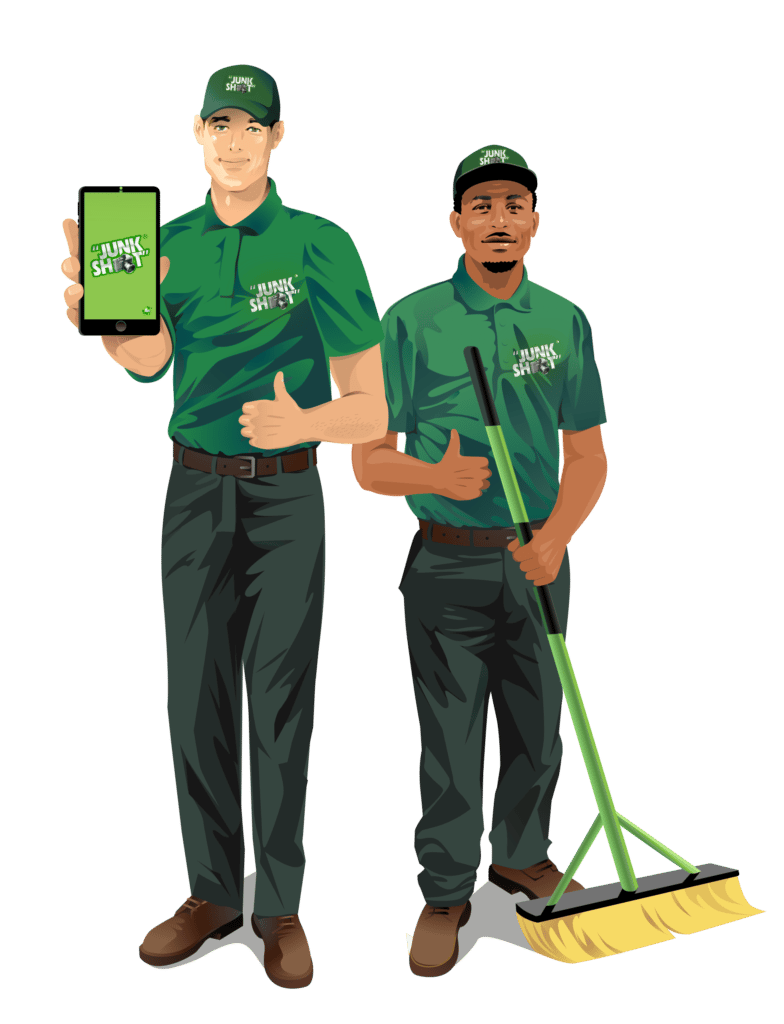 Acquiring Junk Removal Services in San Antonio, TX
Welcome to the Junk Shot App Experience! San Antonio's ONLY Junk Removal & Recycling App. The Junk Shot App Team is a Full-Service San Antonio, TX Junk Removal & Recycling Firm. We pair proprietary Smartphone Technology, Affordable Pricing, & Great Customer Service to give our customers More for Less.
We are a home-grown full-service Junk Removal & Hauling company based locally in San Antonio, TX. We specialize in hauling junk, appliances, or anything else you need taken away. No job is too big or too small! We can clean out a whole garage or haul away single items.
Call us at (210) 672-2742 to get a Free Quote on discount Junk Removal & Junk Hauling for San Antonio, TX! Same Day Junk Removal for San Antonio, TX. Open 6 days a week, Monday through Saturday from 7:00am to 7:00pm!
Why We Love Working in San Antonio, TX
San Antonio, TX is a city rich with history, bursting with culture, and booming with attractions. With its many beautiful parks, festive events every season, and plenty of local shopping, dining, and drinking, there is plenty of entertainment that makes San Antonio a great place to stay!
Accelerated Waste Solutions is happy to be bringing our services to San Antonio, TX, and are pleased to be able to make the lives of San Antonio residents a little easier! We are happy to bring our waste removal services to this beautiful city.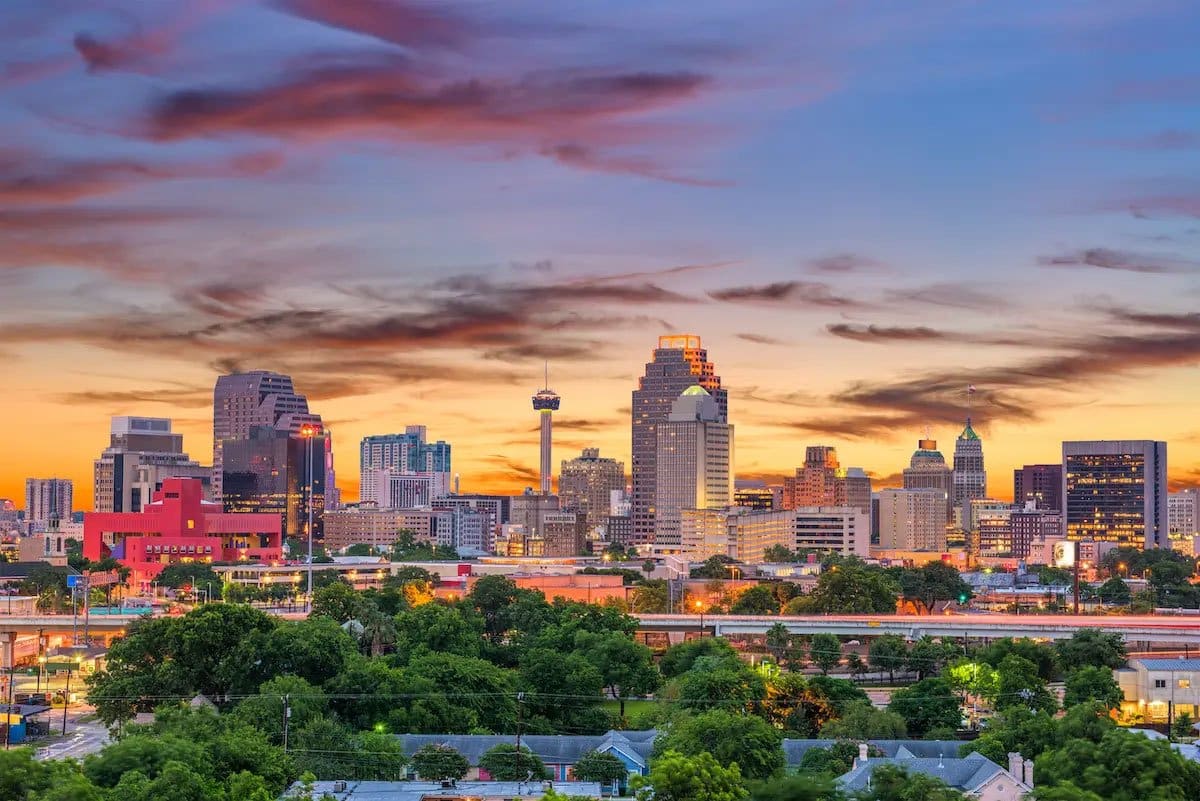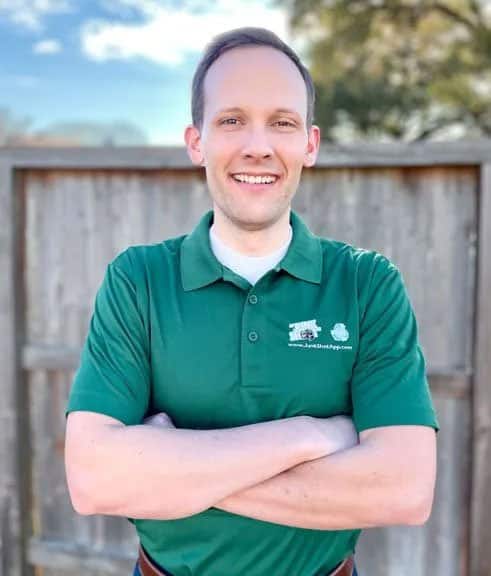 Meet the Owner
Matt Luna and his family have lived in the San Antonio, TX area since 2017. He attended BYU in Provo, UT, where he met his wife, who was studying to earn her Master's degree in Special Education. Together they have three children, Emma, Ben, and Olivia.

Before becoming an AWS franchise owner, Matt worked as a Demand Planner, and also has experience working as an Operations Manager, Operations Supervisor, Supply Chain Analyst, and an associate in an Operations Leadership Development Program. Investing in an AWS franchise was a no-brainer for Matt. He believes in the core principles of AWS and sees the potential for growth in the waste removal industry. Matt sees his investment in the AWS franchise as an opportunity for financial growth, as well as a way to help improve his community.

Contact us today to get a FREE quote on junk removal services in the San Antonio, TX area!