https://www.youtube.com/watch?v=uW3_u7uXJdM
Fort Lauderdale & Pompano Beach Junk Removal
The U.S.A.'s only junk removal and recycling app!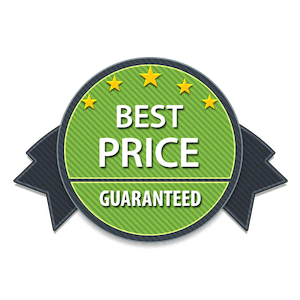 Google Reviews

4.4 Stars Based on 92 Reviews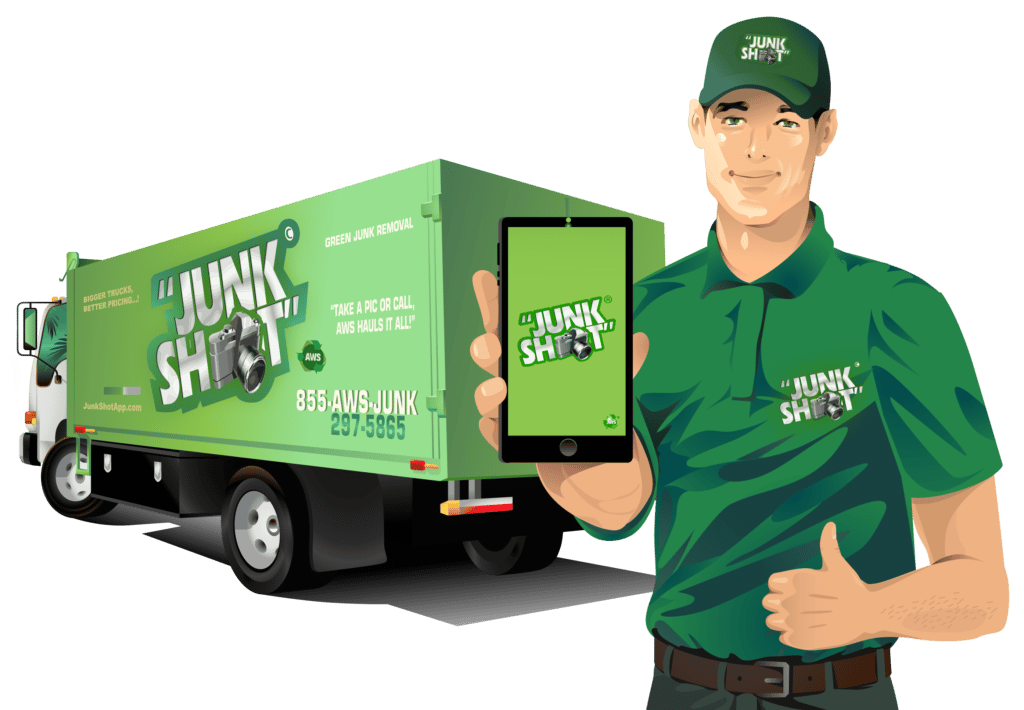 Book Today!
$10 Off Online Booking.
No Credit Card Required.
ENTER POSTAL CODE
Enter your postal code to book your appointment online now!
At Junk Shot, we provide a range of different commercial junk removal services
Welcome to the Junk Shot App Experience!
Welcome to the JunkShot App Experience! JunkShot is the only junk removal and recycling app in the United States. We're a full-service Fort Lauderdale junk removal and recycling company. We combine proprietary smartphone technology with great pricing and excellent customer service to provide our customers with more junk disposal for less.
Call us any time at (954) 580-5840 to get an immediate quote over the phone, or you can fill out our online form. We also offer service via the Junk Shot App for the most convenient experience. Just use your smartphone to take a photo of your unwanted junk. Our team will contact you with an immediate & affordable quote. We can also schedule a convenient removal date and time right then.
Bigger Trucks and Better Pricing is another form of added value that we give our clients. Our custom-made Junk Shot trucks are comparable to 20-yard dumpsters on wheels. Because of our bigger truck size, we can offer you more disposal space for a better price, as well as the fact that we recycle up to 80% of the materials we collect. You heard right: you can now recycle junk with your smartphone camera! So relax, and let our team clear out the clutter from your life. We're here to save you time, money, and the planet. Take a pic, or call!
Bigger Trucks, Better Pricing
Volume-based Pricing
Click through our different pricing options below to see the load size.
*Prices include all Labor and Disposal fees. Our team will give you a No-Obligation Price Quote On-site. Some items may require a Surcharge Pricing
| | |
| --- | --- |
| 1 Gallon Buckets of Paint | $5.00 |
| 5 Gallon Buckets of Paint | $20.00 |
| Truckload Past Fill Line | $75.00 |
| Cinder Blocks | $5.00 |
| Computer Monitors, CPUs | $10.00 |
| TVs (Under 40 Inches) | $15.00 |
| TVs (40 Inches and Up) | $30.00 |
| Copy Machines | $50.00 |
| Contractor bags | $1.00/each |
| Hot Tubs/Spas | $300.00 – $400.00 |
| Pianos | $250.00 – $500.00 |
| Pool Tables | $150.00 – $400.00 |
| Propane Tanks | $5.00 – $15.00 |
| Riding Lawn Mowers | $50.00 – $200.00 |
| Safes | $10.00 – $200.00 |
| Tires w/ Rims | $10.00 – $15.00 |
| Tires | $5.00 – $7.00 |
Major cities in Broward and Dade County, FL we service include:
Aventura, Coconut Creek, Cooper City, Coral Springs, Dania Beach, Davie, Deerfield Beach, Fort Lauderdale, Hallandale Beach, Hollywood, Lauderdale Lakes, Lauderhill, Margate, Miramar, Miami, North Miami, Miami Gardens, Miami Lakes, Norland, North Lauderdale, Oakland Park, Opa-locka, Pembroke Park, Pembroke Pines, Plantation, Pompano Beach, Sea Ranch Lakes, Sunrise, Tamarac, Weston, Fort Lauderdale, Miami.
Acquiring Junk Removal Services Across the Broward and Miami-Dade Counties
When you contact us for junk hauling services, we will arrive at the specified time, load up your waste items and haul them away to the appropriate disposal facility. To receive a free, no-obligation quote, snap a picture with The Junk Shot App, fill out our online contact form, or call us directly at (954) 580-5840. We look forward to serving you today. Our service is always satisfaction guaranteed!
See What Our Customers Are Saying
We Provide Prompt Junk Removal at a Great Price
Our team prides itself on offering the best quality of service and support at an incredibly fair price. We wrap our labor and disposal fees into quoted prices, though surcharge fees may sometimes apply. Our competitive prices and convenient scheduling process keeps our services accessible and easy to obtain.
We strive to make the scheduling process as easy as possible by allowing you to utilize our innovative app, The Junk Shot App, to take a picture of your items and send it in for a fast quote. Our app is one-of-a-kind with no others like it available across the United States. You can also call us at (954) 580-5840 or fill out our online form to receive a junk hauling quote immediately.
If you are satisfied with your no-obligation price quote, you can schedule your preferred pick-up date and a convenient two-hour window for our arrival. We have morning and afternoon appointments available nearly every day. We encourage you to call us anytime you need to customize your pickup service beyond the options offered on our app.
We are skilled and experienced in the disposal of:
Furniture, including mattresses

Construction waste

Electronic items

Appliances

Hot tubs

And much more!
We offer our convenient junk removal services to our valued clients throughout the greater Fort Lauderdale, Florida, region and beyond.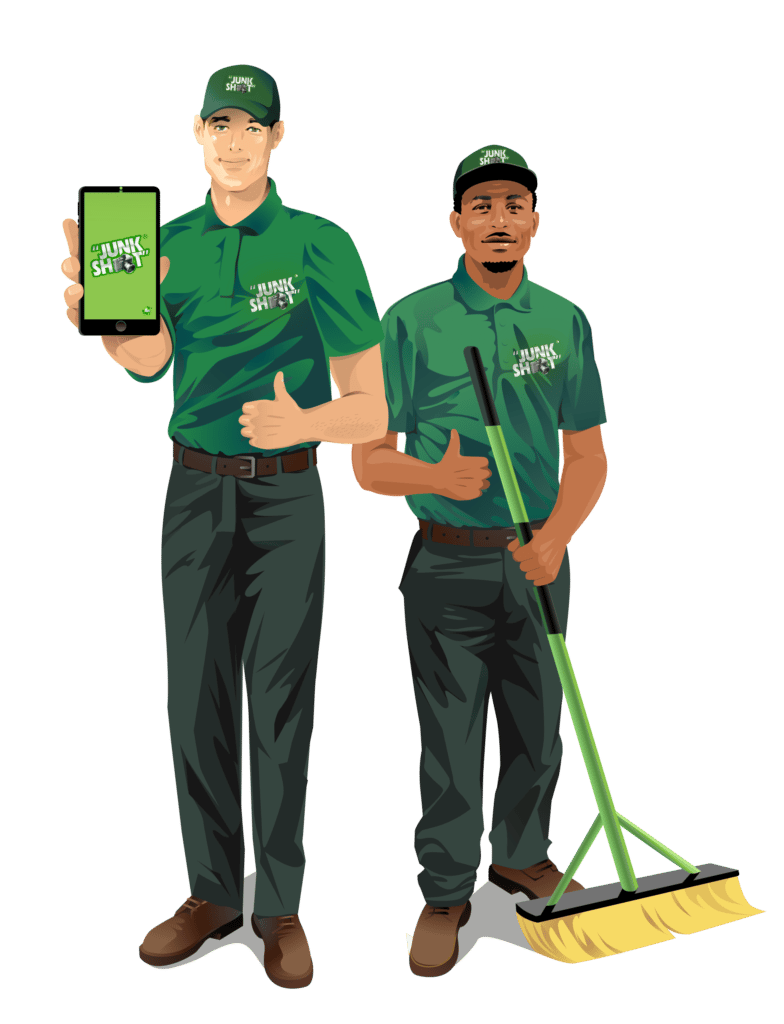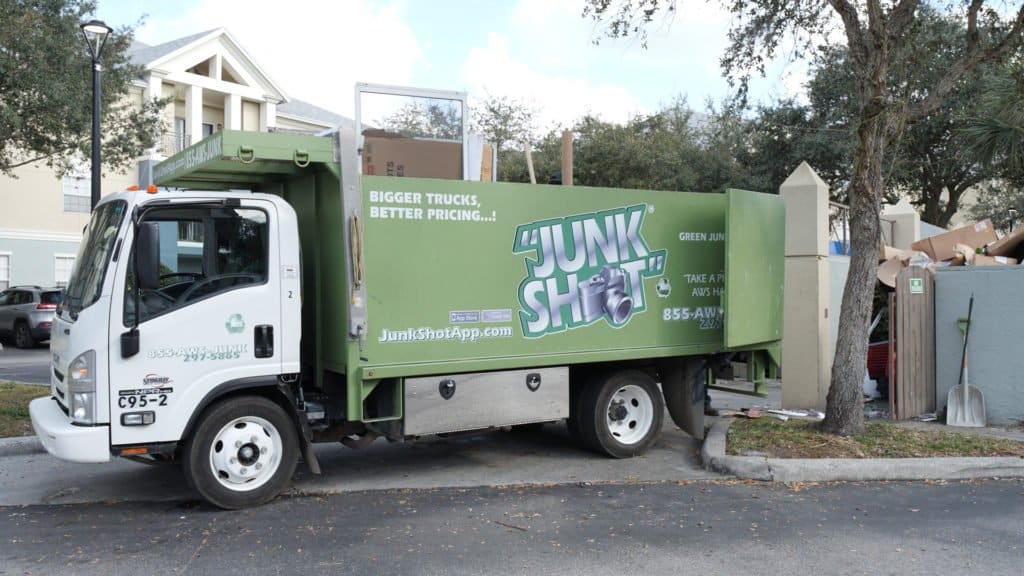 A Little More About Our Unique Approach to Junk Hauling
Our commitment to offering our clients the best value and support starts with our oversized trucks. We utilize custom Junk Shot trucks designed to haul more garbage and recyclables in a single trip. Our team hauls junk for several clients at a time to keep expenses low for everyone.
We are dedicated to recycling the vast majority of the items we pick up to keep from filling up local landfills. Up to 80 percent of the items we take away each day end up in the local recycling facility instead. If possible, we even directly donate the usable items to give them a new life before ending up being recycled or thrown away.
When you call us, you can rest assured that we will offer excellent service, great prices and remain committed to the preservation of our local environment. We are always prepared to serve our valued clients throughout Fort Lauderdale, Lauderhill, Oakland Park, Plantation, Sunrise, Hallendale, Davie, Dania Beach, Hialeah, Broward & Dade Counties.
Contact us today to get a FREE quote on junk removal services in Fort Lauderdale!