Apartment/Condo Managers
Compliance Depot I.D.: 535542
Junk Shot and its parent company Accelerated Waste Solutions (AWS) works closely with the Multi-Family Industry to offer services that give consistent Value & Savings. As members of several National, State, & Local Apartment Associations, Junk Shot/AWS is widely known as a Leader in all the Multi-Family Services we provide. Your Communities & Residents deserve a properly licensed & insured Vendor on-site. This is why Junk Shot/AWS maintains Compliance Depot membership. Discover the Junk Shot/AWS Difference, that Management Groups rely on.
BULK ITEM REMOVAL
Property Managers, STOP wasting your Budget on Roll-Off Fees! Junk Shot/AWS' On-Call Bulk Removal Program gives you Flexibility & Savings. Junk Shot/AWS offers Same-Day Bulk Furniture-Junk Removal for Apartments and Condominiums.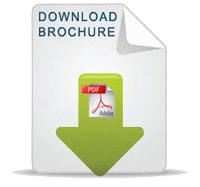 We offer Major Discounts to our Multi-Family clients, and Easy 30-Day Invoicing. Our Bigger Trucks, Better Pricing method, Guarantees, you'll PAY LESS for our Services than Renting a Roll-Off/Dumpster. Plus, Free-up your Maint. Staff to handle, Maintence Issues, Not Trash.
Property managers, don't forget to ask about our Apt./Condo Bulk-Item Area Program. Junk Shot/AWS' staff advises you through implementing a Fenced-Area for storing your Bulk Furniture Waste. This designated Fenced Bulk Area keeps your communities attractive, and helps control your waste expenses. Instead of an unsightly roll-off, and constant fees, you'll be able to call/email for Same-Day Pickup to clear the Items in your Fenced Bulk Area. And if your community already has a Bulk-Area, contact us for a competitive Price Quote
Other Value-Added Services we offer the Multi-Family Industry are:
VACANT UNIT CLEANOUT | COMPACTOR OVERFLOW
LIGHT CONSTRUCTION DEBRIS REMOVAL
Call 1-855-297-5865 Today, or fill out the Quick Online Form to the right.
APT./CONDO DOORSTEP RECYCLING & VALET TRASH
Valet Trash Services have constantly been voted a Top-Rated Community Amenity. An abundance of residents in the US have said they wanted doorstep recycling & valet trash removal. Today's renters are choosier. Inconvenience of lugging trash can be a Deal Breaker! Our Doorstep Waste Removal Services provide a high value and strong connection to your residents' lifestyles. Many new renters are former home owners who have become accustomed to and are looking for single-family type trash & recycling options. Our Doorstep Recycling & Valet Trash services provide great all-inclusive benefits that communities can use to enhance marketability.
Thru our Property Management Partner Approach, We work to build lasting relationships based on integrity, trust & service. This congruity helps and retains the residents we serve. We bring together our knowledge of Multi-Family Culture and the benefits of our waste experience in the commercial, industrial, & residential space. This puts AWS in a unique position where synergies are easily identified, efficiencies captured, and learning shared. This combination creates a richer solution for our Multi-Family clients.
CONTACT ACCELERATED WASTE SOLUTIONS FOR A FREE PROPOSAL